It started with the Discman, I guess, and then the choice of CDs that found their way into my Amazon basket: Elastica, The Lemonheads etc. Then, I decided to re-pierce the two holes at the top of my right ear (the third was too healed over for this) and I'm planning a visit to Claire's to have a look at their cartilage earring selection. It was only when I bought this pink, pleather skirt from New Look (which is amazingly good quality and only a tenner in the sale) that I realised that this would be my fifth pink purchase this year. And then, the penny dropped. This is my midlife crisis.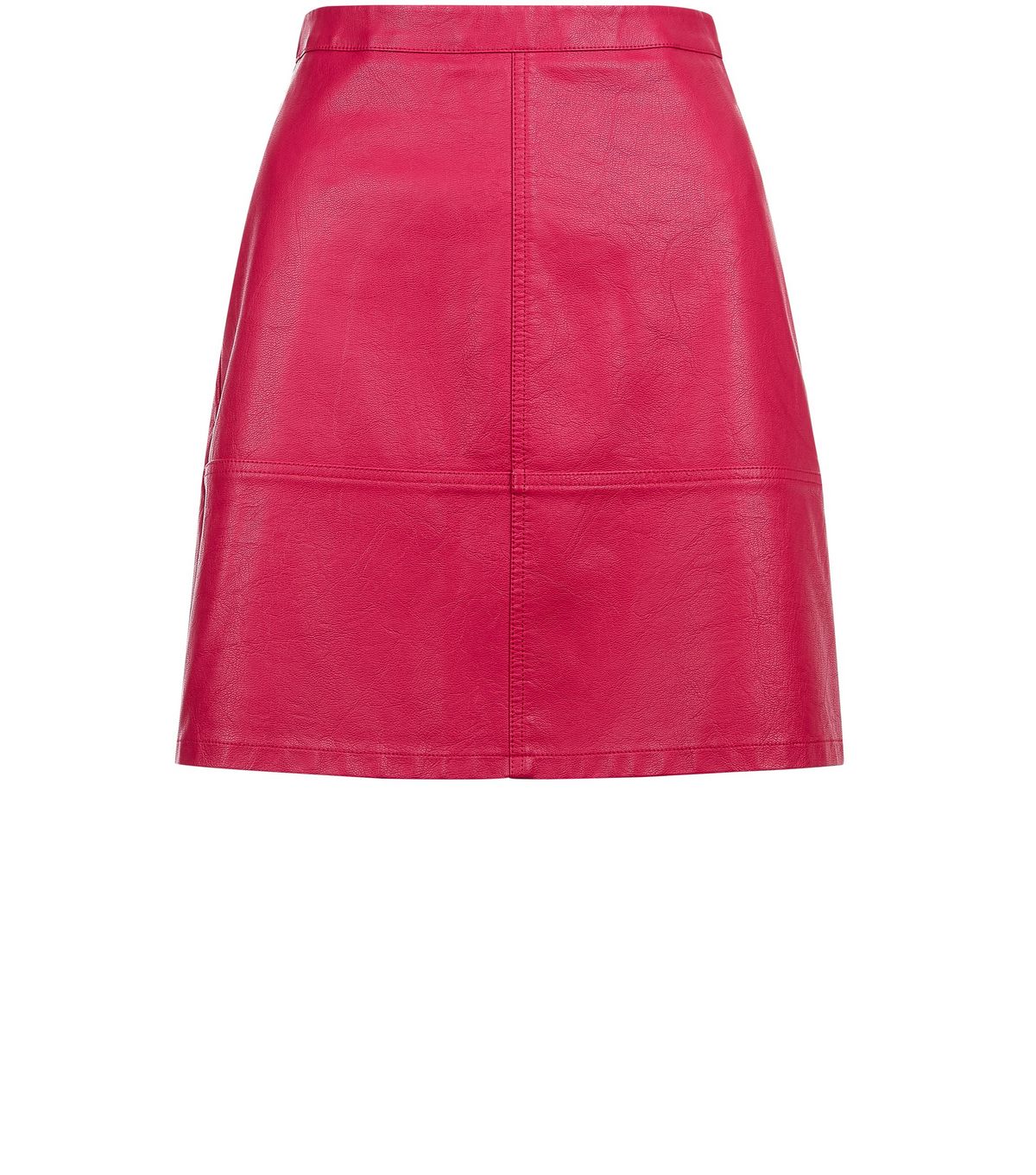 Maybe it's because all of my friends now have at least one child and that christenings and baby showers are taking up much more space in my diary than weddings. It could be the shocking realisation that this year marks twenty years since I went to Glastonbury (as a fearless thirteen-year-old with my brilliant nineteen-year-old sister in charge). Perhaps it's the fact that I've fallen back in love with Liam Gallagher following his comeback, performance at the One Love concert and then the clip I saw if him gifting free tickets to a group of young Irish fans who bumped into him on the streets of Dublin but I think I'm regressing to my teendom when pink was my absolute favourite colour (this was a real shocker to everyone concerned as I had spent my childhood as a spirited tomboy and come out in a rash when my mum forced me into a pretty frock for my birthday party each year). Give me a twenty deck of Marlboro Lights and a pint of Carling and I could be eighteen again (crow's feet aside, natch).
It's just a thought I've been pondering as I sit here waiting for Mr P to finish his work at The Blonde Sister's house before we, hopefully, take a walk over to The Swan in the neighbouring village – should the weather hold anyway.
A quiet weekend is upon us. We had a couple of beers in the New Local last night and grabbed a Chinese on the way home. I did my library stint this morning and tomorrow, I think we'll take a trip out for Sunday lunch. I'm not sure I like these free weekends particularly. I know some people relish having a weekend with no commitments but I'm a planner – I like the spaces in my diary to steadily fill up which is also why not having our holiday booked yet is starting to irk me somewhat. The thing is, flights to Sorrento in October are so expensive. Whether this is because it's so far away, I don't know, but waiting until they drop means that we run the risk of missing out on our desired accommodation,. It's a dilemma. I recently counted up our spare change which came to £165 so if we could use that as to pay for the bulk of our plane fares, that would be a bonus.
The uptake to the surprise 40th birthday party we're throwing for Mr A is currently rather sparse. I don't know if this is because the guests we've invited don't check Facebook very regularly or whether they just have other things on or are waiting to confirm babysitters or whatever. I'm not going to lose any sleep over it though. We accidentally lumbered ourselves with the task of planning a surprise party so I'm not going to boost our stress levels any further by worrying about the number of guests. Hopefully, Mr A will be so amazed and touched by the idea that the lack of people won't matter too much.